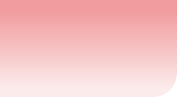 Please consider supporting us as we fund raise to help prevent the human trafficking of children.
Every dollar you donate will be deducted from the cost of your puppy.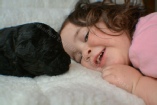 How to Adopt
What to do next to secure your puppy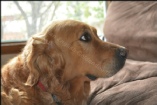 Upcoming Litters
See what is in the works with our goldendoodles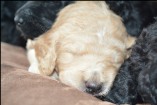 Our Puppies
How you want your puppy taken care of while it is still at the breeder.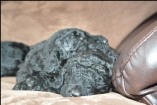 Choosing a puppy
How to make sure you take home the perfect puppy for your family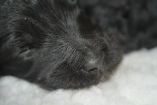 Puppies
Stella's goldendoodle puppies at:
Jasmine's poodle puppies at:
Buttercup's Goldendoodle Puppies at:
Coconut's Goldendoodle Puppies at:





Puppies To Adopt...12 Weeks Old


Have your say about what you just read!! Leave me a comment in the box below.
Want to keep in touch with the progress of our puppies? It's easy. You can:
- Follow us on Facebook by liking our page here.
- Follow us on Twitter Here.
- Subscribe to our RSS feed by clicking on the link at the top of this page.
- Join our e-zine by registering here.
- Join a discussion in our group on LinkedIn.
We have thoroughly enjoyed having these remaining puppies in our home. They are the perfect age to move on to their forever homes, and as a lot of their infant puppy behaviors are behind them, it will make an easy transition for each of them as well as their future families.
The puppies are now all crate trained as well as completely potty trained. We are working with them one-on-one with leash training, and basic commands are coming along including: heel, sit, stay.
White - Has developed beautiful red tips to his creamy fur, making him a very attractive young boy. He will be on the larger side - probably around 75lbs. He is quite submissive, and we have no difficulties with him getting along with other puppies or our kids. He has a nice energy level, and really does like exploring outside. He is wonderfully loyal, and likes to follow someone around the house as they're working. His loyalty will make him very easy to train as he is an "aim to please" kind of puppy. He simply does NOT like to disappoint.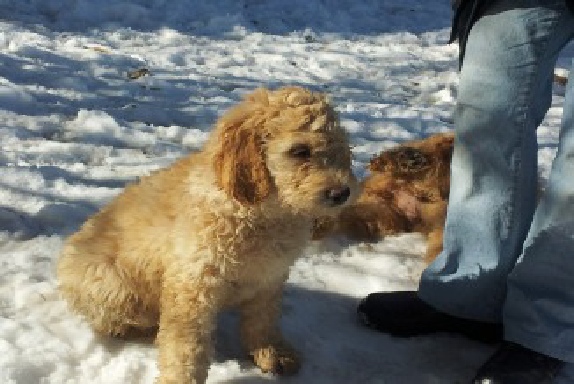 Red - Is continuing to be a beauty. She will stay on the smaller side and will reach her full growth at around 50-60lbs. Her easy-going nature combined with her desire to be with her siblings has made her a good friend to all her siblings. The kids love her because of her submissive personality. She is looking for a quiet home where someone can be with her most of the time – either people or other dogs.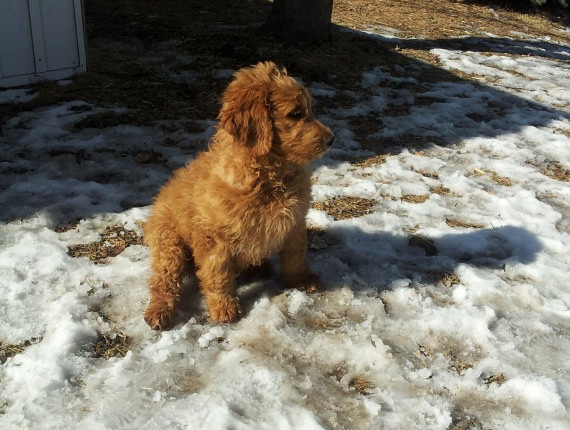 Dark Green - is a joy in our home. He will be a medium-sized male for us reaching 70-85lbs full-grown. He is an absolute cutie with his darker, wavy coat. He has a wonderfully gentle spirit that is coming out in leaps and bounds. Though he still loves to wrestle with anyone available, he is now just as easily seen sitting right beside your leg waiting to be pet. He gets along with all our other puppies, and the kids love how gentle he is with them too. He would simply love a friend-for-life family with either some older kids to bond to, or another dog to share his days with.
Light Blue - Is as easy-going as the day he was born. He has a straighter coat, and is one of our "big boys". We expect him to reach 80 -95lbs. He likes to lay around by your feet when you're working. Training him will be easy simply because he doesn't really care what he is doing. By nature, he is a well-behaved puppy already! He gets along with ALL the other puppies, kids, visitors, everyone. He remains a top recommendation for families with young children as he is not demanding with his time or energy requirements.
Light Green - Is a wonderful puppy. He will also be one of our largest puppies, reaching around 80-95lbs. Though he often enjoys a good wrestle with his brothers, he is beginning to prefer time alone or with the 'people' in his family. He is quite content to play with a toy on his bed instead of being outside roughhousing. He is doing exceptionally well with leash training, and loves to be asked to rise to the challenge of perfect behavior. He would be a very happy puppy to be expected to live up to high expectations.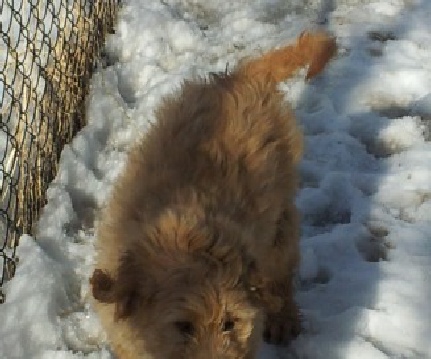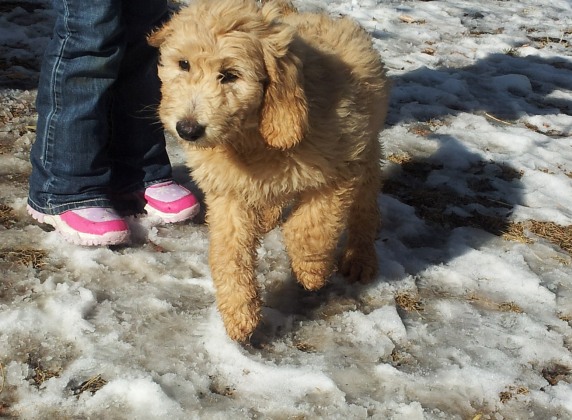 Have you ever wondered what we look for in our puppies to match them to their families? Check out Choosing a Puppy to learn more.




© 2015 Canadian English Goldendoodles: Calgary, Alberta, Canada, T2Z1W7, 403-335-5915