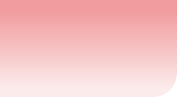 Please consider supporting us as we fund raise to help prevent the human trafficking of children.
Every dollar you donate will be deducted from the cost of your puppy.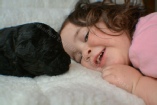 How to Adopt
What to do next to secure your puppy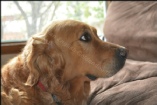 Upcoming Litters
See what is in the works with our goldendoodles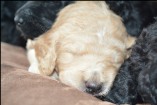 Our Puppies
How you want your puppy taken care of while it is still at the breeder.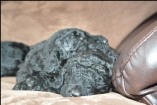 Choosing a puppy
How to make sure you take home the perfect puppy for your family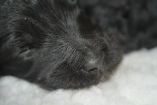 Puppies
Stella's goldendoodle puppies at:
Jasmine's poodle puppies at:
Buttercup's Goldendoodle Puppies at:
Coconut's Goldendoodle Puppies at:






Want to keep in touch with the progress of our puppies? It's easy. You can:
- Follow us on Facebook by liking our page here.
- Follow us on Twitter Here.
- Subscribe to our RSS feed by clicking on the link at the top of this page.
- Join our e-zine by registering here.
At nine weeks old, these english goldendoodle puppies are getting to the ideal age to move to their forever homes.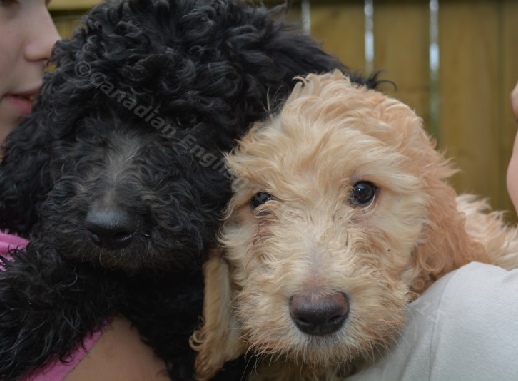 More Puppies
We have another litter of teddy bear goldendoodle puppies. Coconut had four beautiful puppies that are six weeks old now. Head here to follow their pictures or to see if they would be the right fit for your family.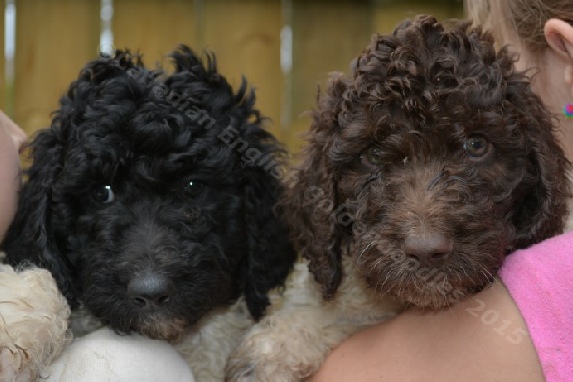 We also have a litter of parti poodle puppies. Jasmine had seven beautiful parti poodle puppies that are now seven weeks old. Head here to follow their pictures or to see if they would be the right fit for your family.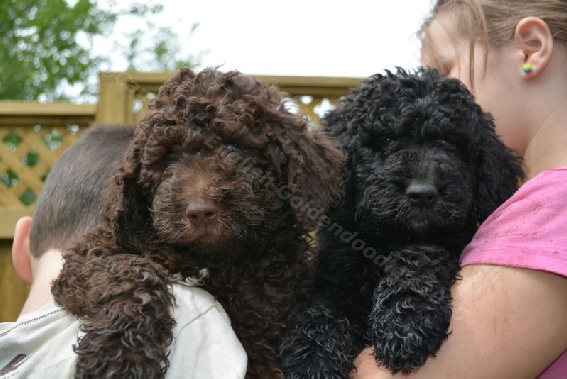 These puppies are growing out of their nipping and jumping stage, are learning to stay off the furniture, have good manners around our older dogs as well as around company and our younger children. They ask to go out to tinkle so we have very few accidents in the house, and sleep through the night in their crates.
Yellow has been showing more of her playful side this week. Ready to head to a home where her family will teach her tricks and welcome her joyful spirit into their lives.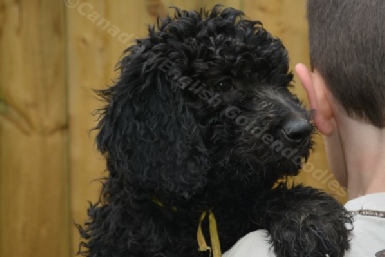 Fresca is full of life. This week she has decided to become adventurous and loves exploring around the house. Always well behaved, her curiosity has brought us much joy in the evenings.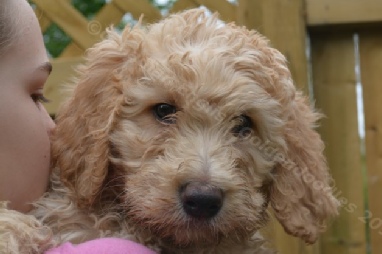 Teal has learned the joy of giving kisses. Looking for a family where she can bring playfulness and fun, she will return love for love and loyalty for life.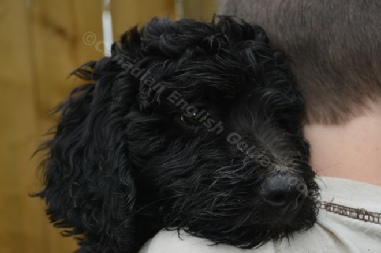 Pink is waiting for the friend who wants to spend their days with her. A child reading a book under the tree, or a mom wanting someone to talk to while she makes dinner. She will happily be waiting at their feet.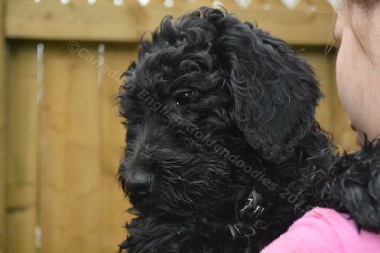 Orange is waiting for the special family that he can fit into like a missing puzzle piece. He would do well with older children and an active home. Hiking, camping, and wrestling on the floor are at the top of his list.
Indigo is mellowing out in his puppy wisdom. He does very well with our older dogs, LOVES curling up for a big cuddle and once again reminds us how he is our gentle giant. He will be a big boy.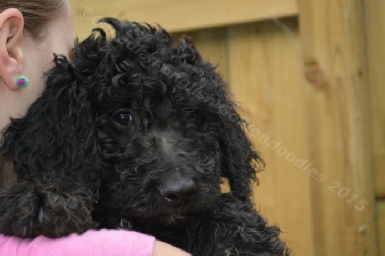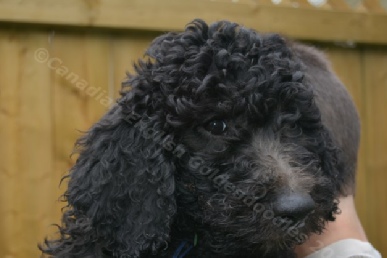 Have you ever wondered what we look for in our puppies to match them to their families? Check out Choosing a Puppy to learn more.
Purple If you are looking for a soulmate, Purple is waiting for you. She would love to be a forever friend; someone she can go everywhere with whether to the grocery store, or Rving to Florida.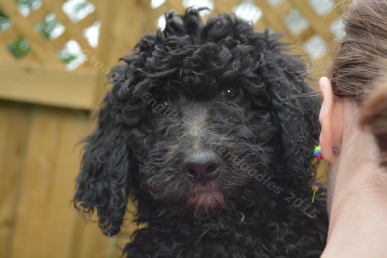 Red's beautiful coat is matching her beautiful personality on the inside. She will happily be a homebody dog enjoying a large yard, and camping on the weekend with her family.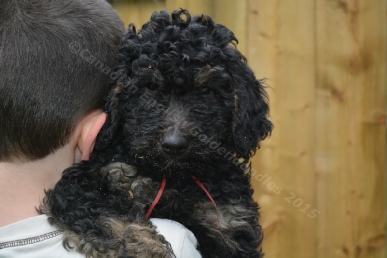 © 2015 Canadian English Goldendoodles: Calgary, Alberta, Canada, T2Z1W7, 403-335-5915