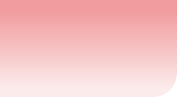 Please consider supporting us as we fund raise to help prevent the human trafficking of children.
Every dollar you donate will be deducted from the cost of your puppy.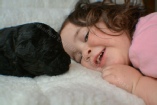 How to Adopt
What to do next to secure your puppy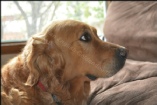 Upcoming Litters
See what is in the works with our goldendoodles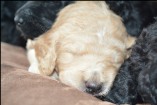 Our Puppies
How you want your puppy taken care of while it is still at the breeder.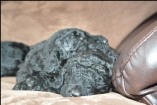 Choosing a puppy
How to make sure you take home the perfect puppy for your family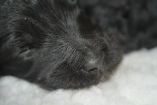 Puppies
Stella's goldendoodle puppies at:
Jasmine's poodle puppies at:
Buttercup's Goldendoodle Puppies at:
Coconut's Goldendoodle Puppies at:



Poodle Puppies For Sale Week 8

Want to keep in touch with the progress of our puppies? It's easy. You can:
- Follow us on Facebook by liking our page here.
- Follow us on Twitter Here.
- Subscribe to our RSS feed by clicking on the link at the top of this page.
- Join our e-zine by registering here.



All our poodle puppies have had their vet clearances and microchips now. We continue to work with our puppies on their manners and training. Now crate trained through the night, each puppy is getting ready for its forever home.
If you find a particular puppy that interests you, please look back through the other weeks as different traits are discussed each week. After reading over all the weeks, you should have a well-rounded perspective of each puppy.
Pink has been showing us her sweet side this week. She has a fond affection for the kids, and has enjoyed learning good house manners this week. She was one of the first of her litter to ask to go outside to tinkle. She will be easy to train.
We couldn't be more pleased with the personalities of these parti poodle puppies. At eight weeks old, we are beginning to say our goodbyes to our sweet puppies.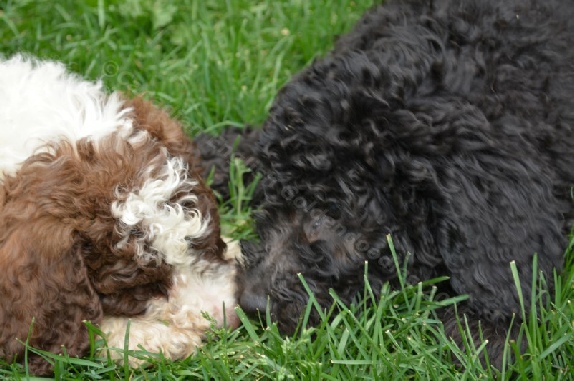 Purple: will be such a great addition to our program. She is looking forward to a guardian home that will enjoy her soft, sweet, gentle, quiet nature. She will do well in a home where someone is home all day.
Yellow: We love her more and more each week. Also looking for a guardian home, she will be a 'whole package' puppy for her forever family. She is playful, gentle, quiet, affectionate, and a joy to be around.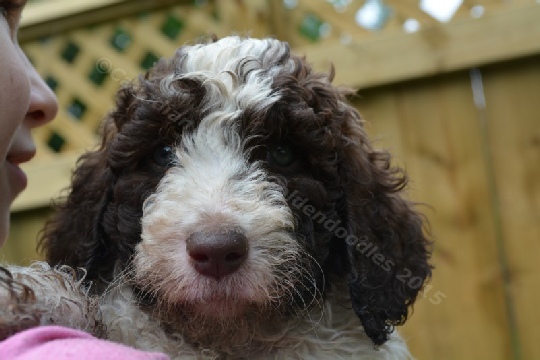 Green this week has learned her big dog manners, does excellent at her crate training, is responsive to the adults as well as the kids in our home, and will be very easy to train. She is a joy to have around in the house, and a great choice for first-time dog owners.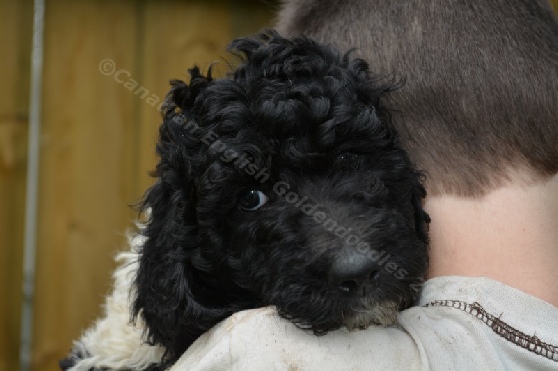 Lexi is sold. Her forever family is so excited about her spunky personality as well as her inner beauty that matches her gorgeous coat. She brings joy and laughter to any room she is in, and is quick to play with anyone interested in a game.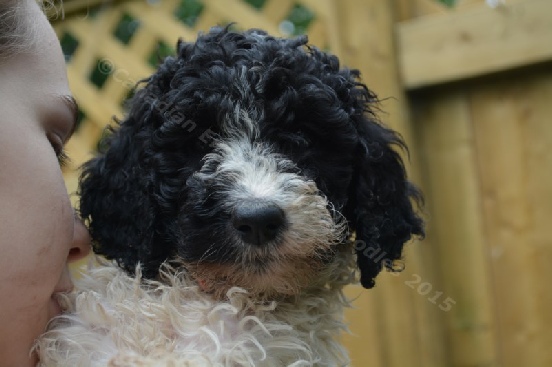 Blue is our heartthrob. If you are looking for the sweet, quiet boy that will sit by your feet as you watch TV at night, this is the puppy for you. His strong yet quiet personality makes him the "smoulder" puppy of the group.
Charley is sold. We said goodbye to him as he headed to his forever family this weekend. We know his gentle spirit and desire to please will make him a real joy to his new furry friends as well as the people in his life.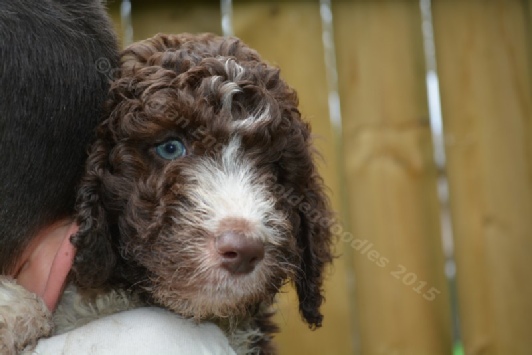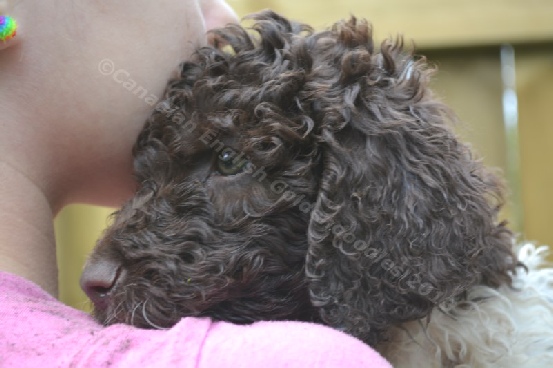 More Puppies
We have another litter of english goldendoodle puppies. Stella had nine beautiful puppies that are now ten weeks old. Head here to follow their pictures or to see if they would be the right fit for your family.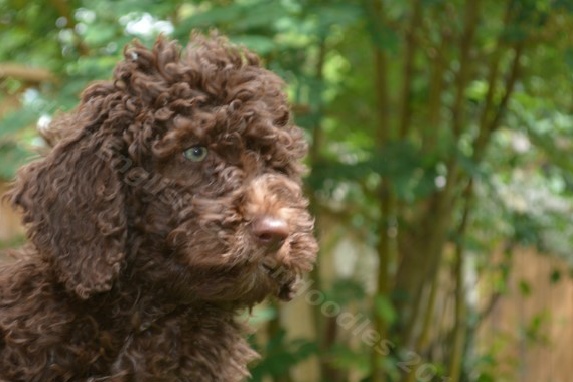 We have another litter of teddy bear goldendoodle puppies. Coconut had four beautiful puppies that are now seven weeks old. Head here to follow their pictures or to see if they would be the right fit for your family.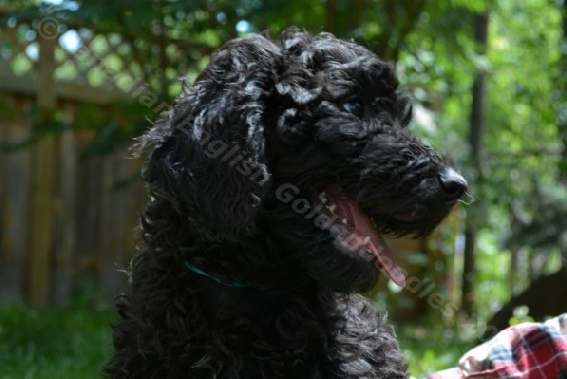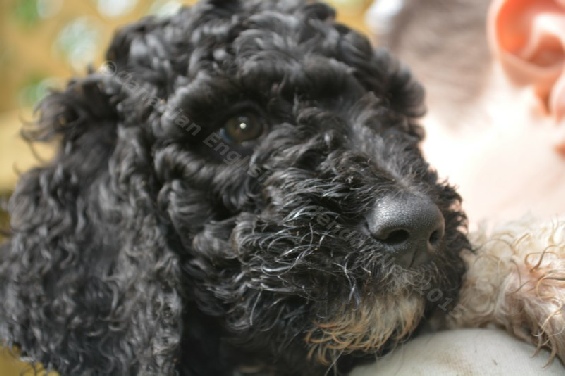 © 2015 Canadian English Goldendoodles: Calgary, Alberta, Canada, T2Z1W7, 403-335-5915